How Long-Distance Relationships Stay Sexually Fulfilled through Technology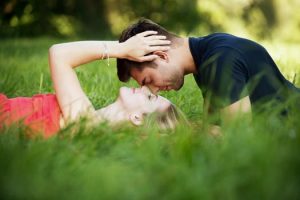 Intimacy is an essential aspect of any relationship. Kissing, hand holding, cuddling, and having sex with your partner makes the relationship more exciting and enjoyable. However, this is not the case for couples in long-distance relationships. When you and your partner cannot spend most of your time close to each other, you miss out on the physical intimacy created by simple daily interactions.
Couples in long-distance relationships know how frustrating it is to suppress feelings of affection and intimacy towards your partner. While being in a long-distance relationship is hard, the time and space between you and your partner can actually have a great impact on your sex life. Being sexually satisfied and fulfilled whilst in a long-distance relationship is completely possible. Luckily, technology provides an array of options to make long-distance relationship more bearable. Here are some ways to keep the fire burning even if you're miles apart.
Exchange Erotic Emails
You can set up a separate email accounts, aside from your personal email, strictly for the two of you. You and your partner can write erotic emails and love notes to each other. Exchanging erotic and steamy emails is a sexy activity that creates exciting way for a couple to communicate.
Amp Up Your Sexting Game
Be playful and creative with the sexts that you send your beau. You can start by sending naughty texts to tease your partner. You can also send racy and dirty photos, only if you are comfortable with it, for your partner to enjoy. Some people find taking nude or sexy photos empowering and arousing. Use each other's sexual fantasies, sans the inhibitions – do not be afraid to let your partner know your thoughts. The more playful and teasing you are, the more it aroused and harder for your partner to resist you. Sexting makes long distance sex exhilarating.
Master the Art of Phone Sex
Hearing your partner's voice, especially in a long-distance relationship, is an important since you don't see each other than often. You can use regular phone calls to your advantage to bring out your naughty side. You can enjoy phone sex, to shift from your usually phone conversations.
You don't have to be an expert at talking dirty to be good in phone sex. Tell each other sexy stories and let your imagination run wild. Let your partner's voice fill you with sensuality as you exchange steamy scenarios. Create the mood by speaking in a soft voice, dropping sighs of oohs and aahs whenever necessary.
At first, it may seem a bit awkward and uncomfortable for the two of you, but never underestimate how sexually arousing phone sex could be. You can get stimulated just by listening to the sound of your partner's voice.
Try Video Sex
Video sex is the closest that long-distance couples have to physical sex. Sure, you can't touch each other through video. But, seeing your partner as you try to sexually satisfy each other is close to the real thing.
Turning to video chats to express sexual intimacy may make you feel uncomfortable at first, but you will soon learn how fun it actually is once you got the hang of it. Just make sure that your electronics are fully charged so you don't get interrupted during your sexy activity.
Invest in LDR Sex Toys
There are LDR sex toys available for couples who long for intimacy from their partners. These software-controlled toys synced up and allow you to control your partner's toy while he controls yours. In this way, you will be responsible for your partner's pleasure, and vice versa.